FURNACE REPAIR & MAINTENANCE IN OTTAWA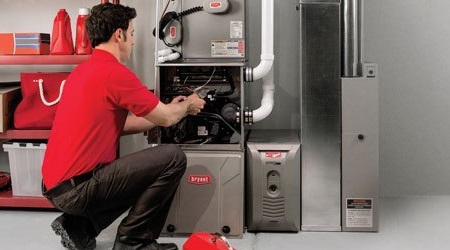 When it comes to furnace maintenance and repair, you need a company that's fast & affordable. At Furnace Factory Direct, we've serviced Ottawa homeowners since 2008 and worked hard to develop an excellent reputation throughout the community.
When it comes to keeping your home warm in the cold winter months, proper maintenance and repair will not only have your furnace running like new but will also save you money. Furnaces tend to work hardest and therefore break down in the winter months when you need them most. Finding a reliable and affordable company can be a life saver.
PROFESSIONAL & AFFORDABLE FURNACE REPAIR EXPERTS
Keeping your furnace running smoothly requires annual maintenance. Many people don't know that without maintaining their equipment annually they lose their manufacturer warranty.
Our expert technicians are qualified to work on every make and model and all of them have extensive experience when it comes to repair and maintenance.
Most importantly, Furnace Factory Direct is here when you need us. We offer 24-hour emergency services to ensure your home is warm during the cold months.
What are the common furnace problems?
● Cracked heat exchangers
● Controls malfunctioning
● Problems with the ignition
● High C.O. Readings
● Clicking or banging noises from within the furnace
● No hot air being blown
● Higher than usual gas bills
● The furnace over cycling on and off
If you notice any of these common issues with your system, let us know immediately.
At Furnace Factory Direct we are only a phone call away whenever you need us. Our goal is simple, to provide an honest assessment of your furnaces issues and help you understand your best options moving forward.