OTTAWA'S FURNACE INSTALLATION & REPLACEMENT EXPERTS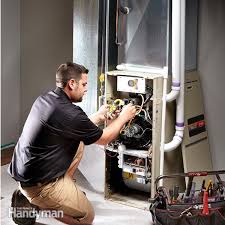 Since 2008, Furnace Factory Direct has quickly become the premier Furnace Installation and Replacement service provider in Ottawa. It's no secret that Ottawa has bitter cold winter months and it's vital that during those months your furnace is running perfectly to keep your home warm.
At Furnace Factory Direct, we pride ourselves on being a reliable and affordable source for all of your new furnace needs. We'll start by looking at your current situation and giving you an honest assessment of the work that needs to be done to keep your home warm.
LOOKING FOR AN AFFORDABLE FURNACE IN OTTAWA?
When installing a new furnace there's a few things to keep in mind to best protect yourself and ensure you're getting the best product in our opinion and best service possible. The first is, not all furnaces are made the same. Furnace Factory Direct is unique in that we service every brand of equipment. However, Trane & Ameristar brands provide you with the highest quality products on the market.
Secondly, the installation process is a huge variable in determining how well your furnace will run. Our technicians are fully trained and highly qualified having installed thousands of furnaces in the Ottawa area.
When you follow these practices, not only will you keep a warm home but you'll also save money in both the short term and long term with a quality product and installation team.
Common Furnace Issues
● Cracked heat exchangers
● Controls malfunctioning
● Problems with the ignition
● High C.O, Readings
● Clicking or banging noises from within the furnace
● No hot air being blown
● Higher than usual gas bills
● The furnace over cycling on and off
Think You May Have a Problem? We'll provide you with an honest assessment of your problems and your best solutions to get your home warm again, whether that's a repair or an entire furnace replacement & installation. Give us a call at (613) 829-8186 if your furnace isn't functioning properly.